Free UK p

ostage for orders over £100




-



International Orders - If your country isn't listed just pop me a message & I'll get a quote for you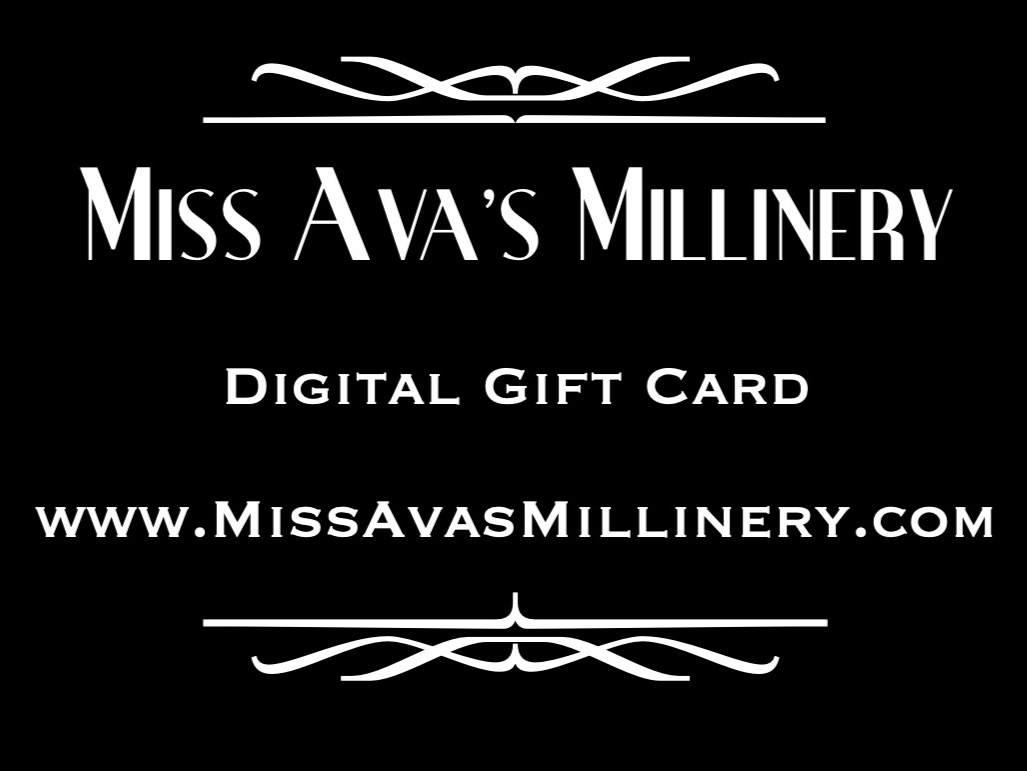 Digital Gift Card
£10 - £200
You can't go wrong with a gift card!
Choose an amount, write a personalised message, and it will be emailed directly to the lucky recipient.
Valid for 12 months for web purchases only.
Please Note, these are only valid for purchases of ready to wear items listed in my online shop.

If you would prefer a gift voucher towards a bespoke commission just email info@MissAvasMillinery.com to arrange one for any value you choose.